In this, the final part of our tribute to the 911 we'll look at the most famous modified, tuned and enhanced 911's. The popularity of the 911 has meant it has been the basis of a lot of tuning firms. From mild to wild, it's been done.
RUF
Most famous of all the 911 tuning companies is RUF. A small engineering company based in Pfaffenhausen, Germany was started by Alois Ruf and is currently run by his son Alois Ruf Jnr. Due to the extent of the engineering and modification performed, RUF is recognised as a manufacturer in Germany.
Star of this infamous video Faszination, the RUF CTR Yellow Bird.


This amazing car pushed out a reliable 350kW and was capable of 0-100 in 3.7 seconds and 340km/h. In 1987. Only 29 were built.

Picking up the mantle was the 993 based CTR2. It's turbo engine produced up to 433kW and was capable of 354km/h. Until the McLaren F1 was built, this was the fastest car in the world.

Image-Keno Zache
V8 engined RGT8

Radically re-designed, but still 911 based, CTR3. Featuring a twin turbo 552kW flat 6. 0-100 take 3.1secs and it tops out at 375km/h. A true super car.
Gemballa
Stuttgart based Gemballa are famous for their outrageous styling and performance parts for all Porshce models. But they came to prominence by producing some incredibly powerful 911's.

Dubiously styled but very 80's 930 Gemballa Avalanche. These cars cost $250,000 in the 80's.

996 GT2 based GTR750. Pushing out 750bhp (559kW) this car was a real handful.

997 Turbo based Avalanche GTR650. Aptly named for it's 650bhp (484kW) engine.

Image-r3edbarren
Australian registered Avalanche.

Current 991 based GT features subtle body mods.
TechArt
Similar to Gemballa is Leonberg (Germany) based TechArt. Techart is a recognised manufacturer building extensively engineered 911 based cars.

TechArt GT Street RS engine can be tuned to 500kW which gives it a 339km/h top speed.

997 based GT Street convertible
9ff
Relative new comers 9ff have made a name for themselves by building some of the fastest, most powerful 911's ever. Such as the 890kW, 400km/h GT9.

Speedster bodied Speed 9 in the 9ff workshop. The Tiger striped car in the background is an 881kW GT3…

996 based 9F-V400 is was built to attempt to break 400km/h. Aerodynamics pegged it just shy of the magic 400, reaching 388km/h

Radically redesigned and more powerful (800kW) GT9 managed the magic 400km/h

895kW GT9R is capable of 412km/h
RWB
Japan based Rauh Welt Bergriff (RWB) is a controversial builder of extreme wide-body 911's. RWB was started by Nakai San in order to indulge his passion for racing and the 911. While many may not like his style, his passion can not be denied.

Infamous 930 'Stella Artois'

Image-Jeremy Cliff
USA built Pandora One

Image-Hightopfade
993 GT2 styled 'Yves Paget'

RWB's modest workshop based near Tokyo
Singer
California based Singer Vehicle Design aim to build the finest 911's possible. These classically styled, 964 based creations are built without compromise. Visit their website for the full philosphy behind the restoration and rebuild process – singervehicledesign.com

Exquisite lines and finish of a Singer accent the original design of the 911.

All in the details. Interior finish and quality are second to none.

Engines are rebuilt by Cosworth to the owners desired specifications.

Classic looks with modern performance. The catch? starting price is USD$250,000
Magnus Walker
Not really a tuner as such, more a man with an obsession. Over the past few years Magnus Walker's collection, restoration and modifying of early 911's has picked up a cult following. Visit his website for more on his collection magnuswalker911.blogspot.com.au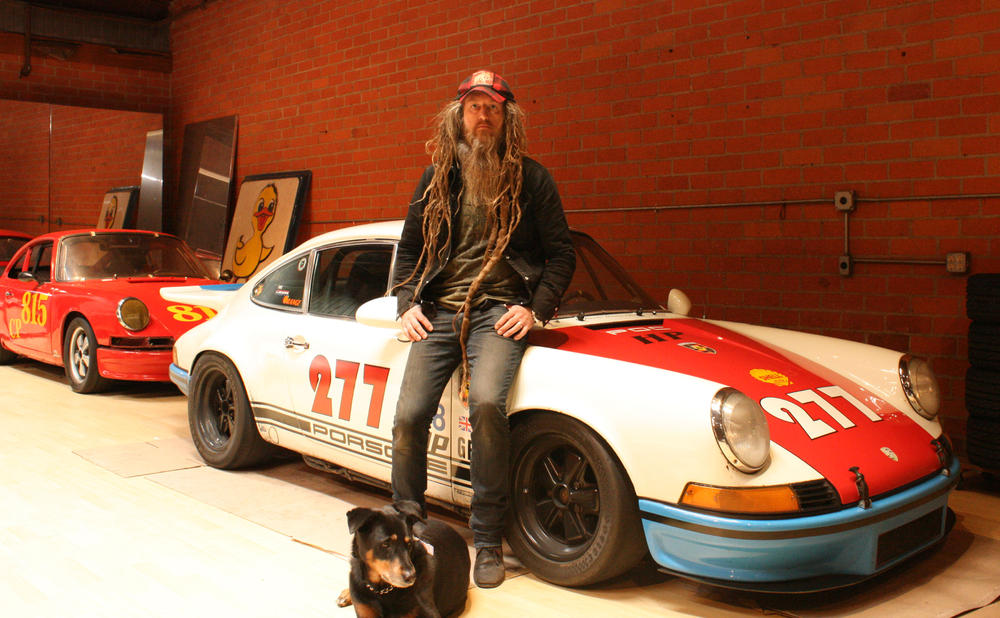 Not your average Porsche collector.

A small selection of his extensive collection.

Image-Sean Klingelhoefer
This recently rebuilt 1972 STR sold at auction for USD$302,000
I hope you've enjoyed our 4 part tribute to the icon that is Porsche's 911. Here's to another 50 years!
Related posts: